For those that need to correct their vision imperfection with laser eye surgery, your best options are LASIK, SMILE, or PRK. All those abovementioned three procedures are effective ways to correct your vision imperfections and result in similar outcomes, but how do you know the best one for you? We will help you navigate some of these three treatments' main differences and advantages.
LASIK (Laser-Assisted Stromal In-situ Keratomileusis)
What's the Procedure?
Lasik eye surgery is the most popularly performed laser vision surgery today. During a lasik eye surgery procedure, your doctor will create a small flap of corneal tissue, folded back for the excimer laser to reshape your cornea and correct your sight.
What's the Prescription Range?
Lasik eye surgery is suitable to treat mild to moderate myopia, hyperopia, and astigmatism.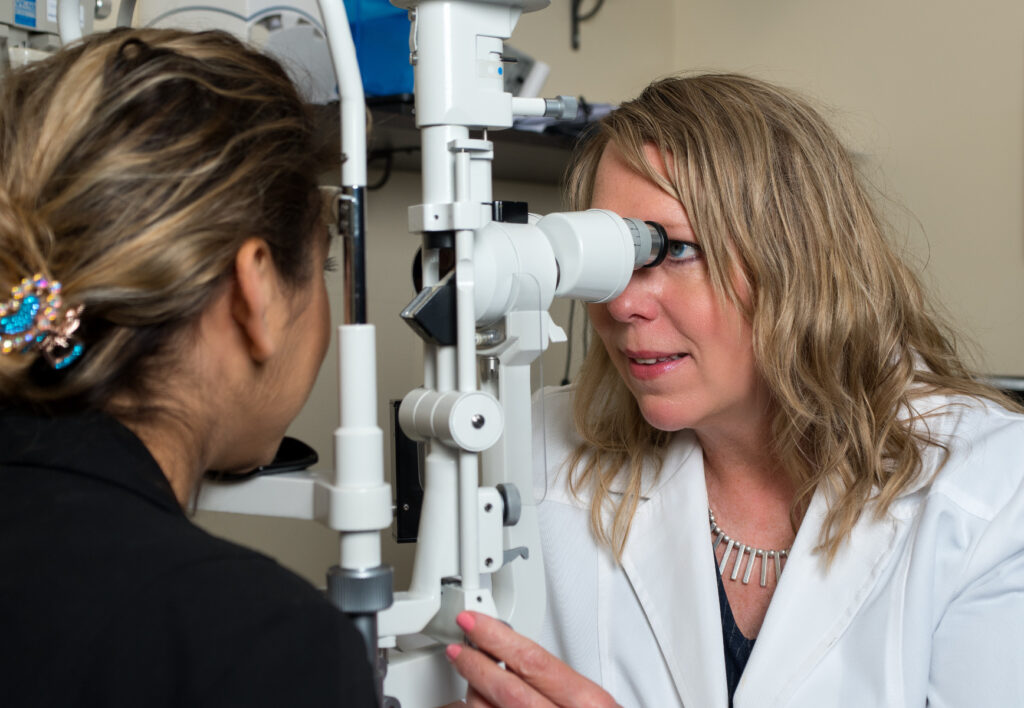 Dry Eye, thin Corneas, and other Issues:
Because the surgeon needs o to create a corneal flap during a LASIK surgery, a good LASIK candidate needs to have a suitable corneal thickness.  Certain patients with thin corneas cannot receive lasik eye surgery and will consider themselves better candidates for PRK or SMILE. In addition, because the LASIK procedure runs a higher risk for postoperative dry eye, patients that already have preoperative dry eye might not be the best LASIK candidate and may do better with PRK or SMILE.
Healing and Visual Recovery:
Lasik eye surgery has a quick healing time: most patients can return to work, do daily activities, and drive the day after lasik eye surgery. You will experience immediate results, as your vision will begin to stabilize within the first few days to some weeks.
What Are Refractive Outcomes?
LASIK patients experience 20/20 vision and can live free from glasses or contacts.
PRK (Photorefractive Keratectomy)
What's the Procedure:
PRK (Photorefractive Keratectomy) is a wide-known laser eye surgery using surface ablation. During a PRK procedure, the surgeon will remove the outer layer of your cornea (the clear window in front of the eye) and reshape your cornea using a cool excimer laser.
The critical difference between a LASIK and PRK procedure is that the surgeon doesn't need to create any flap during a PRK surgery, making the vision recovery slower than expected. The procedure only takes about five minutes per eye and is a quick outpatient procedure.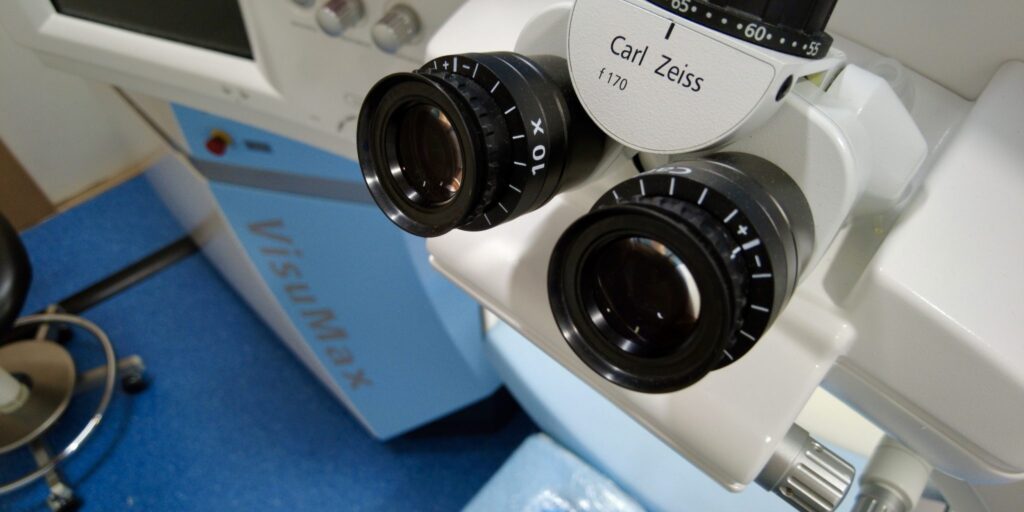 Prescription Range:
PRK can treat hyperopia (farsightedness), myopia (near-sightedness), and astigmatism.
Thin Corneas, Dry Eye, and Other Issues:
PRK is appropriate for people with thin corneas and reduces the risk of post-surgery corneal thickness. Some surgeons may also recommend PRK for those who engage in contact sports or have professions that risk an eye injury, like boxers. Candidates who have this lifestyle are more prone to have flap-related complications after a LASIK surgery, should they experience some severe eye infections or contact with the eyes.
Healing and Visual Recovery:
PRK has the most extended healing period of these three laser eye surgery. After a PRK Surgery, hour vision may become blurry for at least a week or two. If PRK, the surgeon, performed the procedure on both eyes on the same day, we advise you not to work or drive for about one week or two due to the blur. In addition, many PRK patients complain of more visual discomfort during or shortly after the procedure and even within the healing process than a SMILE or LASIK patient. Because the surface needs much time to heal after a PRK surgery, it can take several weeks or months before patients begin to experience the best visual outcomes.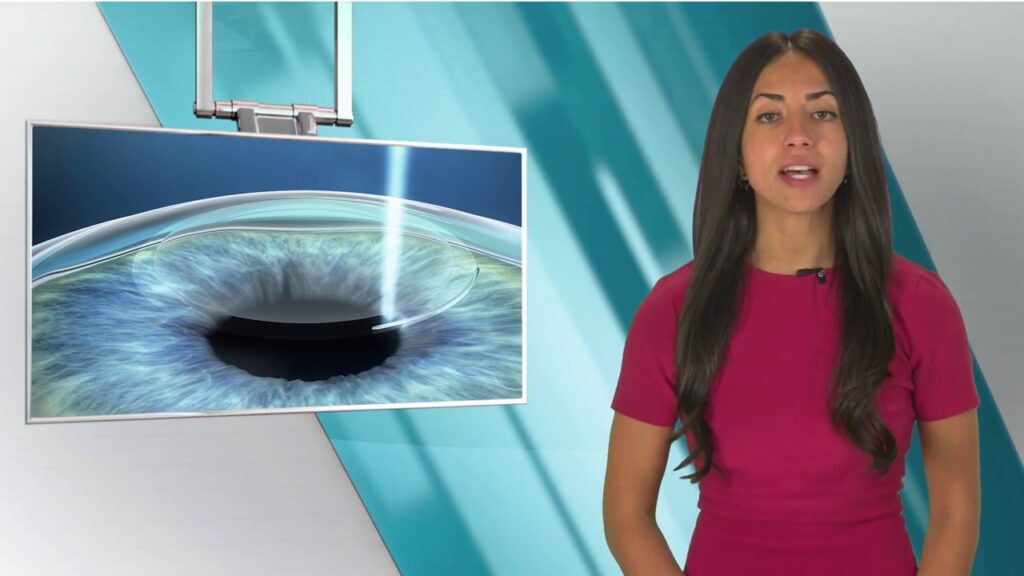 What Are The Refractive Outcomes?
Refractive outcomes from PRK are identical to LASIK. Once your vision has been restored, you will likely experience optimal vision and reduced or no need for eyeglasses or contact lenses.
SMILE (Small Incision Lenticule Extraction)
What's the Procedure:
SMILE is the most recently FDA-approved and newest laser vision correction procedure. The core procedural difference between a LASIK procedure, SMILE, and PRK is that surgeons don't use an excimer laser in the process. Instead, he uses a femtosecond laser to cut a tiny keyhole incision in a patient's cornea, where the lenticular (a small piece of corneal tissue) is removed. That helps to reshape your cornea and improve your vision, thus incorporating all the benefits of both PRK and LASIK.
What's the Prescription Range?
Currently, SMILE can correct vision for patients with low to moderate levels of short-sightedness. If your prescription doesn't fall under this category, SMILE might not be the best option.
Thin Corneas, Dry Eye, and Other Issues:
SMILE is also an option for those who were not good LASIK candidates due to thin corneas. Like PRK, no flap is created like in LASIK, which allows the outer corneal layer to stay intact. Because of this, SMILE is mainly considered a safer option than LASIK for patients with trauma to the head or eye because of more excellent corneal stability. There's evidence that SMILE is a better laser surgery option for patients predisposed to severe dry eye because research shows fewer corneal nerves cuts than with a LASIK flap.
Healing and Visual Recovery:
SMILE has been performed over half a million times in the world. SMILE has exhibited fast visual recovery during clinical trials with minimal postoperative discomfort. The SMILE visual recovery period is almost as quick as LASIK. However, it is much quicker than a PRK procedure.
What Are The Refractive Outcomes?
Like all three procedures, SMILE provides an excellent refractive result that rewards patients with extraordinary eyesight and freedom from glasses and contacts. Studies show that visual results from SMILE, LASIK, and PRK are virtually identical. Some data implies that SMILE may have lower retreatment (enhancement or touch-up procedure) rate than LASIK or PRK.
In conclusion
Ultimately, that question can be determined by your laser eye surgeon.  You will have to schedule a comprehensive eye exam and preoperative consultation to determine which procedure is correct for your unique needs and eye characteristics.  Dr. Paul Dougherty and his team at Dougherty Laser Vision are among the nation's most experienced laser and lens-based vision correction surgeons. They are ready to help anyone on their path to a better vision. Learn more eye problems that Lasik Surgery can treat.